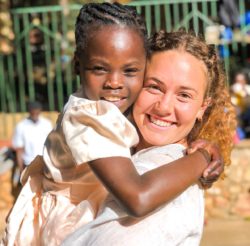 It's difficult to speak about what I have experienced, but maybe it will be easier to write it. The two weeks that we have spent in Haiti were the most incredible and emotional of my entire life.
When I left for Haiti I thought I knew what I was getting myself into. But I was not prepared at all.
I was not prepared for the hundreds of children in need that look at you like you were their angel.
I was not prepared for the misery that they are forced to live in. I was not prepared to see death as an everyday routine.
But also I was not prepared to find a new family thousands and thousands of miles from home.
I was not prepared to the need of opening my heart to the people that shared my days.
And I was most certainly not prepared for the feeling of emptiness and loss that I am facing now that I have left that difficult but wonderful country.

Our days started at 6 am. We would wake up, have breakfast, attend the mass with father Rick, work and help by making ourselves useful in every way we could. Stay and play with the little children in the baby house, keep company to the patients in the pediatric hospital of st Damien, do every kind of job father Rick needed us to. Wash and clean a disused hospital area that was once dedicated to colera patients, build houses, move fishes and chickens for the breeding, massage dying people to alleviate their suffering, even just for a moment. I have done all of these things and I would do them all over again. My contribution was little, but together with others it can make a big difference and, for the time I have spent there, it did. I was lucky enough to find an incredible group of hard working people with whom I shared everything: food, toys, bathroom, laughs, cries and lots of love. We were always there for each other when it was needed, and it was every day.

What surprised me the most in these two weeks, though, were the children. From the ones in the homes to the ones living in the most dangerous and miserable neighborhoods of the country like cité soleil, they are all united but their immense strengths and will to live. We met little children living in the cruelest conditions. Left without water or food for days, clothesless walking and living in dirt.
They fight everyday to survive, but they always smile. When we went to visit them they ran towards us and we started to play and laugh all together. They braided our hair, so strange to them. We brought them food and drink, as much as we could, even if it could be never enough.
We were infected by their smile and joy and we didn't want to live them even though we knew we were in one of the most dangerous places in Haiti. NPH and Fondazione Francesca Rava fight every day to keep this children safe and alive, to provide them cures and a safe home.
I am beyond grateful to this organizations as they permitted me to have the time of my life. With them, volunteers are safe and taken care of, so that they can collaborate to make a difference.
I would like to thank again Fondazione Francesca Rava for the opportunity they gave me, and Everybody on my group just for being there for me when we were in Haiti and even now that we are apart, because only you guys can understand how I am feeling.
I'm still in Haiti with my heart and my mind, and I can't wait to go back. Hopefully it would be soon.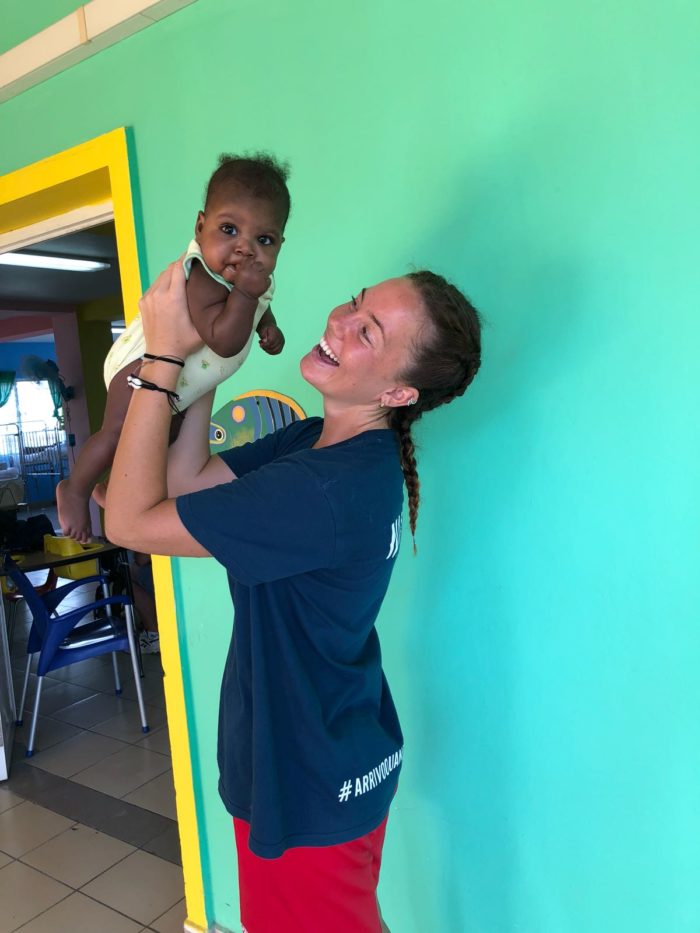 - Martina, partecipante al Campus in Haiti